Run for Charity
Why not raise money for a charity?
It's a great way to encourage you during your training. Why not raise money for one of our nominated charities? You can contact the charity direct or set up a Virgin Giving Page. All you need to do to create your donations page is to visit www.virginmoneygiving.com and follow the simple instructions. You can link your page to this event so that we can track how much has been raised online by RunBalmoral. Have fun!

Gold Nominated Charities
Silver Nominated Charities
Affiliated Charities
Macmillan Cancer Support

No one in Aberdeenshire should face cancer alone
Everyday 21 people in the North of Scotland hear the devastating news that they have cancer and 11 people die from the disease. By the year 2030 that number of people living with cancer is expected to double, meaning that there will be enough people living with cancer to fill Pittodrie Stadium four times.
We believe that no one should face cancer alone and Macmillan's ambition is to reach and improve the lives of everyone living with cancer whilst inspiring millions of others to do the same
Macmillan needs your help fund vital services for people in Aberdeen/ Aberdeenshire.
You can join our Run Balmoral team today and help us provide medical, financial, emotional & practical support for people affected by cancer.
You can join Team Macmillan on our website
To find out more about how Macmillan supports people affected by cancer visit www.macmillan.org.uk
CLAN Cancer Support

Cancer support for all
CLAN Cancer Support is an independent charity for anyone affected by any type of cancer at any time from diagnosis onwards. Whether affected personally, as a carer, family member or close friend, our services are available to you.
Based at CLAN House, on Westburn Road, Aberdeen, our services reach the whole of Grampian, Orkney and Shetland through our network of local services in Ballater, Inverurie, Peterhead, Stonehaven, Kirkwall and Lerwick.
For those travelling to Aberdeen for treatment and support we can offer further support through our accommodation facility, CLAN Haven.
CLAN Cancer Support, offering comfort, support and so much more…
\if you want to run for CLAN please contact ruth.mcintosh@clanhouse.org as soon as possible.
CLIC Sargent

For children with cancer
CLIC Sargent is the UK's leading cancer charity for children and young people, and their families.
We provide clinical, practical, financial and emotional support to help them cope with cancer and get the most out of life.
We are there from diagnosis onwards and aim to help the whole family deal with the impact of cancer and its treatment, life after treatment and, in some cases, bereavement.
CLIC Sargent was formed in 2005 after a successful merger between CLIC and Sargent Cancer Care for Children.
Run for CLIC Sargent and the money you raise supports children and young people with cancer, and their families. It could give a family a place to stay near hospital during cancer treatment. It could make sure there's always someone there to listen on the tough days. However it's used, that money will make a powerful difference.
Join Team CLIC Sargent for free and our award winning running events team will be with you at every step. We're here to keep you smiling from the minute you sign up to the moment you cross that finish line – and beyond. So get your place and start making an amazing difference today.
You can also visit our website for more information or call 0141 572 5705.
You can also contact us by e-mailing Jennifer.Keegan@clicsargent.org.uk
Visit the CLIC Sargent website
Support Dementia Research with University of Aberdeen Development Trust
Dementia, the most common cause of which is Alzheimer's disease, affects one in fourteen people over the age of 65, increasing to one in three of those in their nineties. It can be devastating, not just for the patient, but for their family and friends who see a loved one's health and personality change before their eyes. There is currently no cure and often the condition is diagnosed after significant brain damage has already been done, which makes early diagnosis vitally important.
You can help us develop new methods for early diagnosis of dementia and a better understanding of the causes and progression of this distressing condition. Together, we can make breakthroughs that will transform how dementia is diagnosed and treated.
The sooner that dementia is diagnosed the better, to ensure the best treatment planning and to improve the patient's quality of life. It is also vital that we better understand what makes a person susceptible to developing dementia, and how the disease progresses.
Researchers at the University of Aberdeen are using a multi-disciplinary approach to build a much more complete picture of this devastating condition. They are working to discover new methods of early diagnosis through highly sophisticated brain imaging studies and cognitive tests, providing an insight into the potent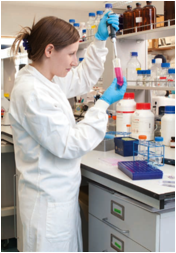 ial causes of dementia. They are also developing new tracers for brain scans that sensitively map disease and track the response to treatments.
By fundraising for Dementia Research with University of Aberdeen Development Trust you can help us make new discoveries and breakthroughs which will improve the lives of countless dementia patients, their families and friends.
If you are interested in finding out more information or would like to run for University of Aberdeen Development Trust at Run Balmoral 2017, please contact Darren Hill on 01224 272938 or at darren.hill@abdn.ac.uk. We have a number of free places on offer in the 5k and 10k races for those wishing to run in aid of dementia research.
Alternatively, you can support the Development Trust team by visiting their online giving pages at:
Have fun and good luck!
The University of Aberdeen Development Trust is a registered charity in Scotland No.SC002938
VSA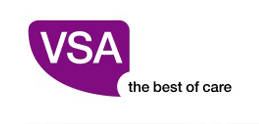 VSA is the UK's largest city social care charity providing the best of care to the most vulnerable people in our community.
Established over 140 years ago, VSA looks after around 5,000 people in Aberdeen City & Shire each year including Young Carers, Adult Carers, older people, children with autism, and adults with additional support needs.
Money raised in the north-east stays in the north-east! The fact that 96p in every £1 donated goes on direct charitable expenditure really sets VSA apart from other not-for-profit organisations.
We love supporters visiting our services to see exactly how their money might be, or hopefully has been, spent.
Our work falls under 3 main categories: Education and Lifelong Learning, Older People Services and Social Care and Wellbeing, (incorporating carer's services).
For further information about VSA and the work we do in the local community please visit www.vsa.org.uk
Support Team VSA at Run Balmoral by visiting our Virgin Giving page a or register click here.
The ARCHIE Foundation

Making the difference for sick children...
The ARCHIE Foundation is the official charity of the Royal Aberdeen Children's Hospital and Community Based Health teams throughout Grampian, Orkney and Shetland. Every child deserves to be healthy, and at the Royal Aberdeen Children's Hospital, and in our local communities, the ARCHIE Foundation is working with the local NHS teams doing everything in our power to make this happen.
From providing emergency small grants for children and families who find themselves in a desperate situation away from home in hospital to funding specialist staffing posts, such as our ARCHIE Play Leader, Family Support Worker and Pain Management Nurse, The ARCHIE Foundation provides all of the extras that allow an enhanced level of care for local children; 'Making the Difference' to on average 120,000 patients every year.
Friends of Anchor
Friends of ANCHOR is a charity where every penny stays local to benefit those fighting a cancer diagnosis or blood-related disease in the North-east.
On average, around 300 cancer and haematology patients attend the ANCHOR Unit, ARI, wards and clinics each and every day.
Since the charity began in 1997, Friends of ANCHOR has passionately committed over £5.3million into North-east cancer care – with crucial investments into diagnostic and surgical equipment, patient wellbeing services and local, ground-breaking cancer research projects led by top clinicians at the University of Aberdeen.
This is only made possible thanks to the remarkable generosity of organisations and individuals who champion the cause by raising awareness and fundraising.
Join us in directly supporting the ANCHOR Unit, to ensure cancer and haematology patients in our region receive the best possible care, treatment and support.
Every penny you raise will help make a direct difference as all the charity's running costs are fully covered by Balmoral Group.
Sign up today to stand UNITED AGAINST CANCER with Friends of ANCHOR.
Please call 01224 859170 or email foa@balmoral.co.uk
Maggie's
People with cancer need places like these
Maggie's provides free practical, emotional and social support for people with cancer and their family and friends.
Built in the grounds of NHS hospitals, Maggie's Centres are warm and welcoming places with professional staff on hand to offer the support people need. They are places to find practical advice about benefits and eating well; places where qualified experts provide emotional support; friendly places to meet other people, calming spaces to sit quietly with a cup of tea.
By running for Maggie's , you will help us provide our services free of charge to people in Aberdeenshire and across the UK.
Join Team Maggie's - we have places available in the 5k and 10k races and we'd love to have you on our team.
We'll be there to help you every step of the way with a Fundraising Pack, a Maggie's running vest and huge cheers of encouragement on race day! Our team is always on hand to support with your fundraising.
Looking for a place?
The registration fee is just £10 for both our 5k and 10k places!
We ask our 5k runners to commit to raising a minimum of £80. This could pay for 2 people to visit to a Maggie's Centre for the very first time, allowing them to access the support they need.
We ask our 10k runners to commit to raising a minimum of £120. This could pay for a nutrition workshop for one day, helping visitors to combat the side effects of treatment and improve their physical and mental well-being.
Find out more and register here! Or contact Megan Davies - megan.davies@maggiescentres.org
Already got a place?
If you've already got a place in any of the races you can still support Maggie's. Please visit our website to join our team.
Affiliated Charities
Charlie House
Charlie House is a new, locally based children's charity which engages in activities and projects to support children with complex disabilities and life limiting conditions.
Our current projects include:

- Monthly Saturday Club
- Activity Short Break
- Information for parent carers
Our plans for 2016 include the addition of an Activities Co-ordinator to help expand the Saturday Club, organise coffee mornings for parent carers to encourage meeting others in a similar situation, arrange activities for siblings as well as organise the annual Activity Short Break.
We are also excited to embark on the creation of the Charlie House Community Team, which will initially see the provision of two Charlie House Community Nurse posts to provide practical and emotional support to children with a life-limiting condition and their families from diagnosis, help them transition home from a long hospital stay and support the child and their family on their life journey. The Community Liaison Nurses will be supported by a Family Liaison Officer.
Our long term plans for the future include the development of a desperately needed Specialist Care and Support Centre. We are in the planning stages of this project at present and will share our progress as we move forward.
The Charlie House vision is that all children with life-limiting conditions in North-east Scotland receive the necessary support they require from the very start of their journey, including a smooth transition from hospital to home, receiving practical and emotional support for the whole family, enjoying activities, making memories and living life to the full.
Why not set yourself a challenge, get your running shoes on and support Charlie House through Run Balmoral! Please contact lynn@charliehouse.org.uk, we have limited spaces in both the 10K and the Duathlon, your support would be very much appreciated.
Cornerstone
Providing Care and Support in your Community
Every day across Scotland, Cornerstone provides care and support services for children, young people and adults with disabilities and other support needs.

We operate with a person centred approach and identify outcomes for everyone we support based on four key areas – increased social inclusion, improved health, improved independence and improved wellbeing.
The day-to-day things which we all sometimes take for granted are often inaccessible to the people we support; such as enjoying a social life and spending time with friends, living in a comfortable home, feeling safe and secure, developing new skills, and being able to participate in hobbies.  By making Cornerstone your charity of choice, you are enabling people with disabilities and support needs to enjoy a valued life.
For further information, visit the Cornerstone website. Alternatively, call our fundraising team on 01224 256023.
Diabetes UK

We are the UK's leading diabetes charity that cares for, connects with and campaigns on behalf of every person affected by or at risk of diabetes.
Diabetes is the most potentially devastating – and fastest-growing – health crisis of our time.
There are currently 4 million people in the UK living with diabetes, and 11.5 million more at increased risk of getting Type 2 diabetes. Those diagnosed face the risk of life-changing, and life-limiting, complications, unless they are given the very best care and the support they need to manage their condition well. As a society we need to work together now – and take action now – to fund critical research, improve healthcare and treatment, and prevent yet more people developing this potentially life-threatening condition.
As the UK's leading diabetes charity, our mission is that by bringing people together to work in partnership, we will support those living with diabetes, prevent Type 2 diabetes, make research breakthroughs, and ultimately find a cure.
To run for Diabetes UK please contact karen.moore@diabetes.org.uk or tel 07990 003789
Scotland's Charity Air Ambulance (SCAA)
Scotland's Charity Air Ambulance (SCAA) is the People's Helicopter – saving and improving lives in every corner of Scotland, 365 days a year.
As the country's only charity-funded air ambulance, SCAA relies entirely on public donations to fuel its life-saving flights that bring help and hope to those suffering serious injury or illness wherever and whenever required.
An integral part of Scotland's frontline emergency response network, SCAA is able to reach 90% of Scotland's population within 25 minutes, including remote and rural areas that are difficult to access by road.
Time-critical traumatic accidents and medical emergencies including road traffic collisions, industrial accidents, equestrian, sporting and leisure accidents, strokes and heart attacks, falls and agricultural injuries all feature on SCAA's busy workload as it flies expert paramedic care to the scene and provides speedy onward transfer to specialist hospitals.
SCAA is a proven life-saving service that needs your support - to keep it flying to those in desperate need of an air ambulance, when speed and urgent medical attention are critical factors in their chance of survival.
If you would like to run for SCAA, please contact Fiona Dennis during office hours:-
T. 0300 123 1111 / E. fundraising@scaa.org.uk
To find out more about SCAA please visit our website www.scaa.org.uk.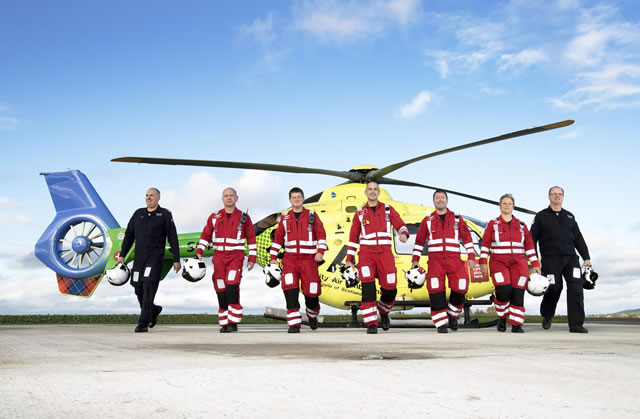 Walking with the Wounded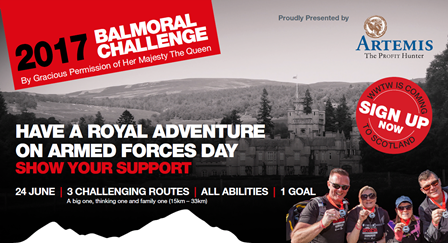 The Balmoral Challenge, presented by Artemis, is a unique, new event for your team of four to take on one of threephysically and mentally challenging routes on the stunning Balmoral Estate on 24 June 2017 – Armed Forces Day.
The event raises money for Walking With The Wounded's programmes supporting vulnerable veterans and starts and finishes in front of the castle, thanks tothe gracious permission of Her Majesty The Queen.
Every team that takes part can support a veteran to reintegrate back into society and regain their independence.
Come and meet and compete alongside our inspirational beneficiaries from across Scotland who will be taking part in this uplifting and motivational event. There is a route for all abilities and you'll be amazed what you can achieve.
To find out more and sign up to this incredible event go to http://walkingwiththewounded.org.uk/support-the-walk/wwtw-events/balmoral-challenge/